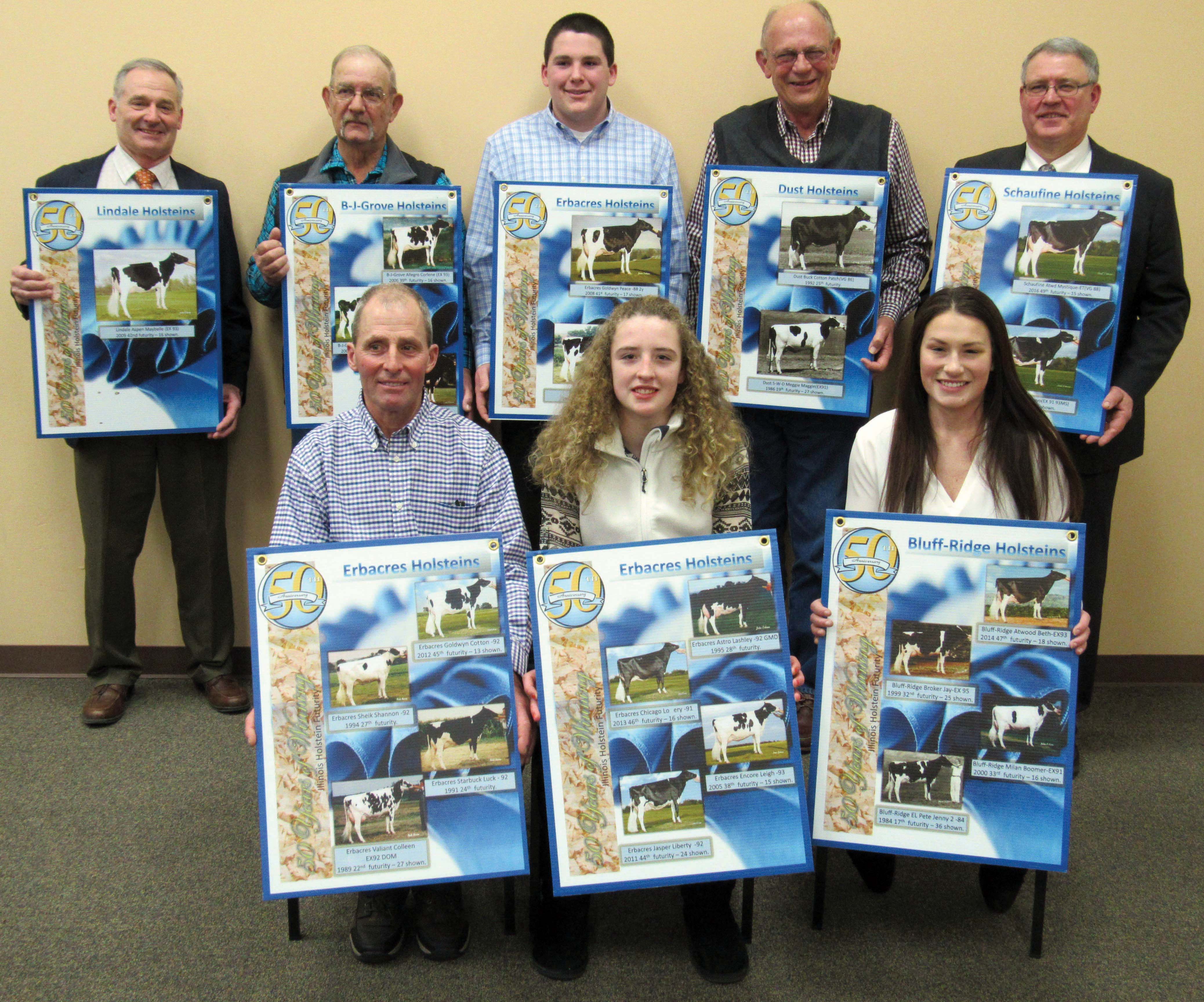 Illinois Holstein Futurity Show – July 12, 2019
Bloomington, IL
The Illinois Holstein Futurity began in 1968, with just a 2-yr-old class. The first year's payout was $216.01. Now, the futurity classes at the Illinois Championship Show are some of the most competitive in the state.
Futurity Entries Due July 1
Futurity entries are due July 1 for all cows. The 2, 3 and 4-year-old fee is $12, the 5-year-old fee is $26. 3-year-olds are eligible for a lump sum fee of $36 with no other fees needed to be paid prior to showing. If you have a 3-year-old that has not been entered in the past, you may "catch her up" for the 5-year-old show for $69 (future fees are necessary for showing).
Futurity Nomination Form
Please use this form to nominate the 2018 2-year-old futurity animals born between September 2015 and August 2016. All animals sold in a state sponsored sale will have their $3 fee paid with the exception of those animals sold in the NW Sizzler Sale. Check payment is required for this form to be complete. Information on payment will be returned after the form is submitted. Name is the only required field on this form. A new form is needed with each animal. You may visit the submitted animals at any time using this form. Save the link information for future reference.
You may print your list out and mail it with the entries due to:
Illinois Holstein Futurity c/o Darcy Steffes, 5341 E. Bethel Rd., Elizabeth, IL 61028
Contact ilfuturity@gmail.com with any questions.
IL Holstein Futurity Deadline – December 1st
Submit your entries online
HERE
.
All milking cows will need to be renominated by 
July 1
.
All animals entered can be viewed
HERE
.
View past winners
HERE
.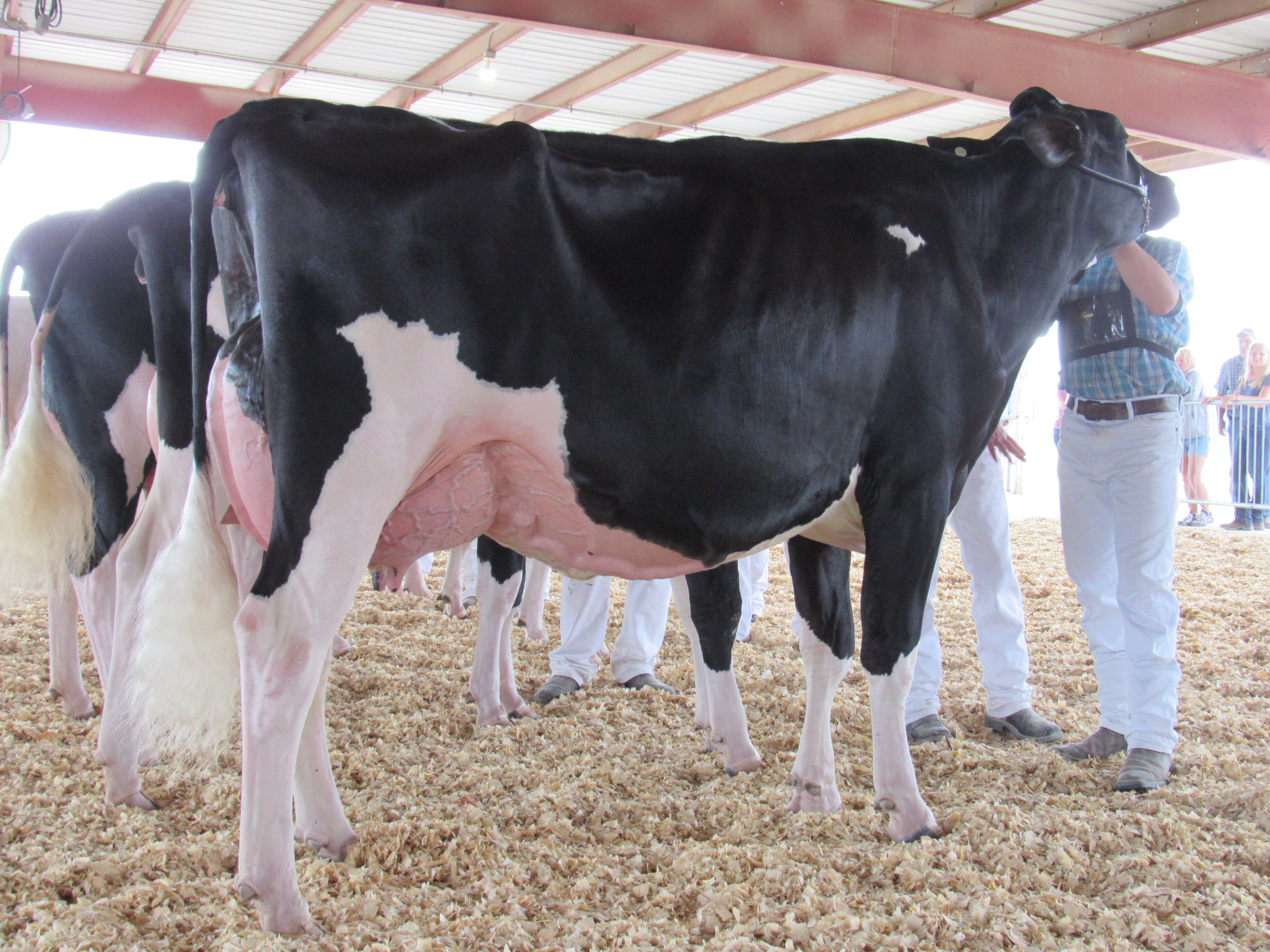 Futurity Winners
2018 – Erbacres Atwood Sabrina, Payton Erbsen, Lanark (2-year-old)
2017 – Bluff-Ridge Destry Bernice, Sarah Butler (5-year-old)
2017 – Erbacres Snapple Shakira-ET, Connor Erbsen, Lanark (2-year-old)
2017 – Erbacres Atwood Minnie, Payton & Delana Erbsen (5-year-old)
2016 – Schaufine Atwood Mystique-ET, Schaufine Farms, Greenville (2-year-old)
2016 – Erbacres Atwood Divinity-ET, Nathan Erbsen, Lanark (5-year-old)
2015 – Schaufine G W Atwood Bravo, Amy Schaufelberger, Greenville (2-year-old)
2015 – Bluff-Ridge Bones Dolce, Sarah Butler, Arrowsmith (5-year-old)
2014 – Bluff-Ridge Atwood Beth, Sarah Butler, Arrowsmith (2-year-old)
2014 – Erbacres Jasper Liberty, Kevin Erbsen, Lanark (5-year-old)
2013 – Erbacres Chicago Lottery, Kevin Erbsen, Lanark (2-year-old)
2013 – Bluff-Ridge Dundee Breezy, Jackie Butler, Arrowsmith (5-year-old)
2012 – Erbacres Goldwyn Cotton, Kevin Erbsen, Lanark (2-year-old)
2012 – Team Durham Morgan-ET, Team Holsteins, Hampshire (5-year-old)
2011 – Erbacres Jasper Liberty, Kevin Erbsen, Lanark (2-year-old)
2011 – Bluff-Ridge Gibson Dream, Sarah Butler, Arrowsmith (5-year-old)
2010 – Luck-E Advent Asia-ET, Matt Engel, Hampshire (2-year-old)
2010 – R-Homestead Champion Tate, David Ruppert, Nokomis (5-year-old)
2009 – Lindale Aspen Maybelle, Dale & Linda Drendel, Hampshire (2-year-old)
2009 – Budjon-JK Derry Epiphany, Rob Gunderson, Shannon (5-year-old)
2008 – Erbacres Goldwyn Peace, Connor Erbsen, Lanark (2-year-old)
2008 – Erbacres Encore Leigh, Carla Erbsen, Lanark (5-year-old)
2007 – B-J-Grove Cousteau Sunset, Lucas Clanton, Mulberry Grove (2-year-old)
2007 – Irwindale Leduc Molly, Team Holsteins, Hampshire (5-year-old)